Office Français de la Biodiversité
Nature / outdoors
at Giffaumont-Champaubert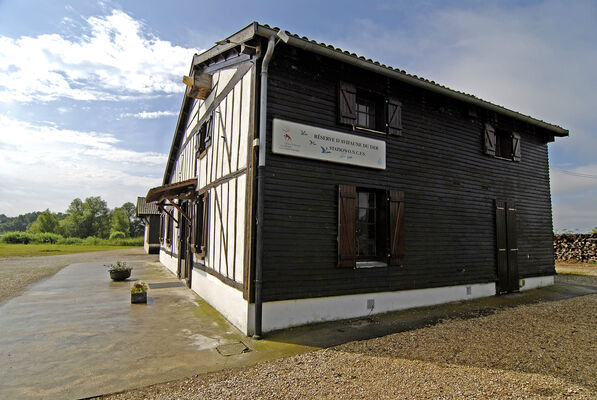 Office-National-Chasse-et-faune-Sauvage
The French Biodiversity Office is present on the Lac du Der and all around Outines and Arrigny national hunting and wildlife reserve. Its role is to ensure the management of the flora and fauna of the site, but also to play the "environmental police".

Also called "La Maison de la Réserve", this structure, qualified as "manager of the reserve", develops studies, monitoring and improvements necessary for the preservation of the natural heritage on the site, and in particular the avifauna, main group of species having justified the current protection status. Thus, during your wanderings on the site (on the paths and authorized roads of course) you will be able to meet arrangements intended for the reception of certain birds (tern rafts near the port of Chantecoq, islets for ducks on the Outines and Arrigny ponds).

If you have any questions about what you could see, or about the management of the natural site in general, do not hesitate to come and meet us. If the Reserve House is closed, don't hesitate to call. Certain technical missions of our agents call them regularly (naturalist monitoring, environment maintenance, horse surveillance ...)

During the migration of the cranes, exhibition at the Maison de la Réserve (role of the ONCFS on the site and photographic exhibition).