Ferme aux Grues
Nature / outdoors
at Saint-Remy-en-Bouzemont-Saint-Genest-et-Isson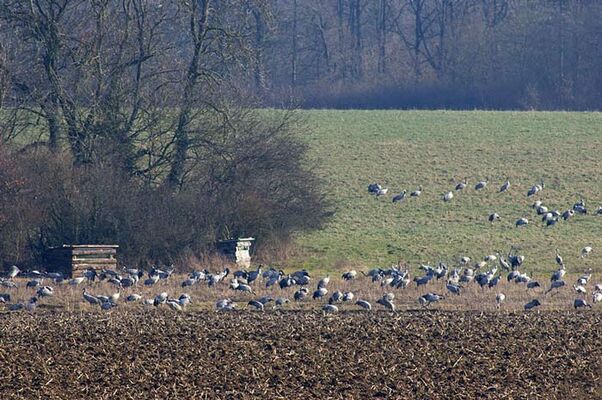 fag-francis-desjardins
Owned by the Syndicat d'Aménagement Touristique du LAC du DER, Ferme aux Grues is located on a former farm, located in one of the main feeding areas for cranes. The first objective is to build the loyalty of the cranes on the 61 hectares of the farm through the farming of several kinds of ORGANIC grains, regular from February to March. This device contributes to the reconciliation of farmers and cranes by keeping on site up to 6000 cranes which, if they are not disturbed, will not feed in neighboring fields.

To discover this site, the League for the Protection of Birds, manager of the Ferme aux Grues, welcomes and informs visitors through the observatory, a permanent exhibition and association volunteers.

Access to the observatory is free.
For security reasons, the number of people admitted to the observatory at the same time is limited to 50. Groups are strongly recommended to contact them beforehand.

In order to make very beautiful films or photos, 5 hides are made available to experienced animal photographers or filmmakers. Their location, tranquility and strict access rules allow cranes to be observed in optimal conditions.